When logging into File Manager, you may see a circle spinning and the files not displaying.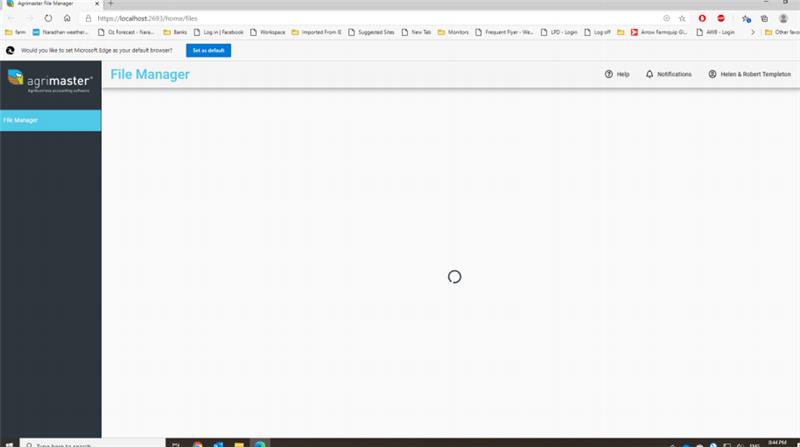 If the file list doesn't load, make sure you are running File Manager in a compatible browser such as Microsoft Edge or Google Chrome.
Log out of File Manager and log back in. You can do this by clicking on your name in the top right corner of the screen, then select 'Log out'

This can also happen if you are not on the latest version of Agrimaster. To check for update

Press Ctrl + F5.
Click Check for Update.
If the problem continues, please contact Customer Support and make sure you have TeamViewer installed: Install TeamViewer.