If you log into File Manager whilst not connected to the internet, the following will occur:
A notification will appear "Your internet is not connected. Files can only be accessed in Read Only mode

and any changes will not be Backed Up

".

You will only be able to see the list of files owned by you and the file status will show as Local.

If you attempt to open a file, it will only open in Read Only mode.

You will be asked to

agree to opening

the file

in Read Only mode

as a

ny changes made to the file

will not

be saved to File Manager.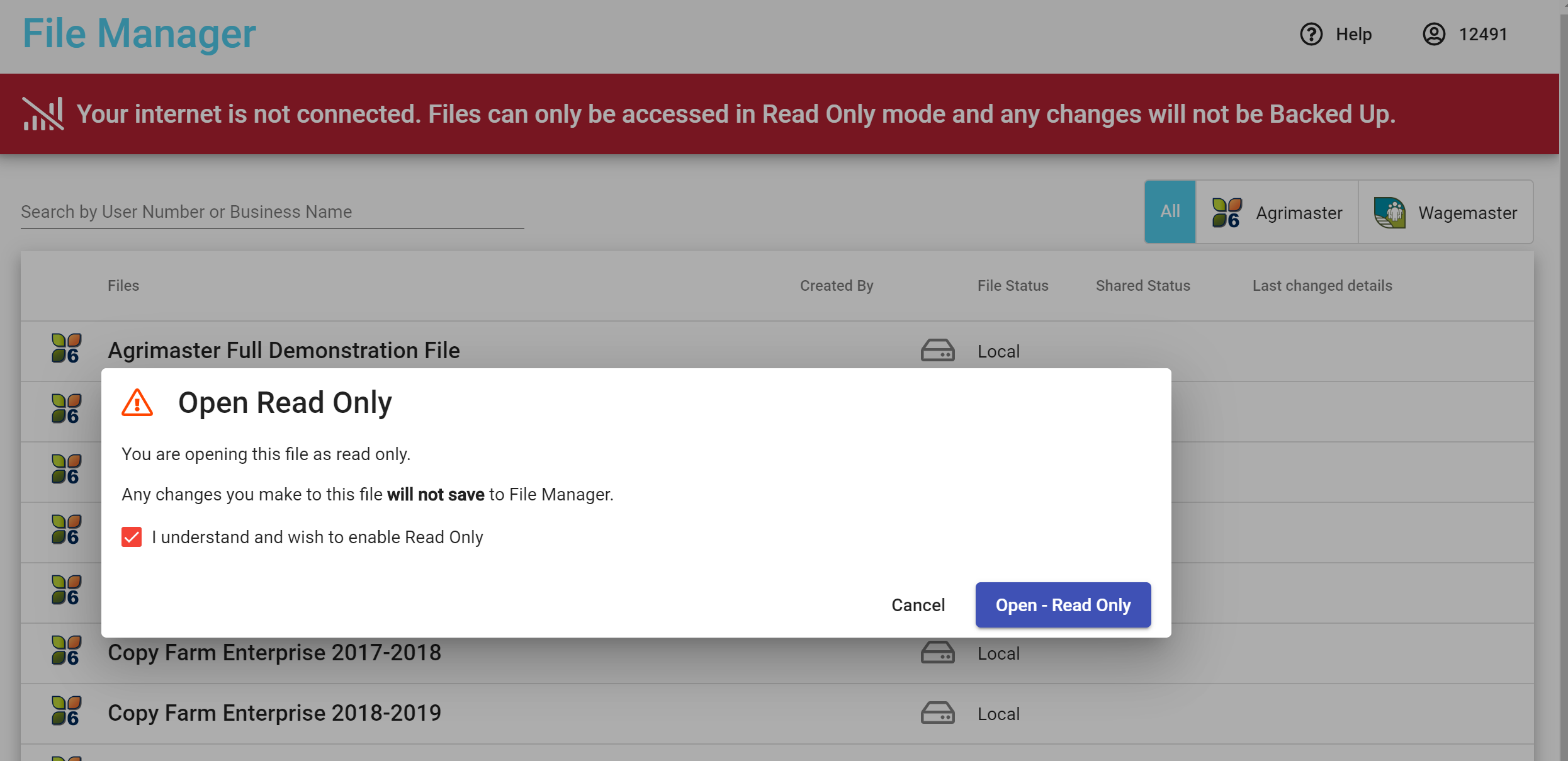 You will not be able to open any unlicensed files.



Note:

You

will not be able to see any files that have been shared with you, as you are not the owner.