This article explains various messages you may get, if your bank import presents a message other than the one below: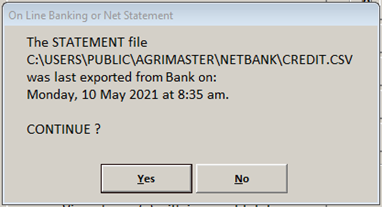 Automatic Import Not Setup
If you receive a message asking you to navigate to file, your setup has been performed incorrectly. This is most likely caused by your 'statement file name' not being setup with a unique name, it may not have a name at all.
To solve this, please have a read of the following two articles and ensure all steps have been followed correctly.