This article is for users wanting to edit certain items like Tax or Superannuation items manually during wages processing.
1. Select your PPE
2. Click Wages

3. Enter in your wages as normal
4. In the Adjustments window select the item to be manually edited
5. Click the component to be edited (1)
6. Click the line item (2)
7. Press Edit (3)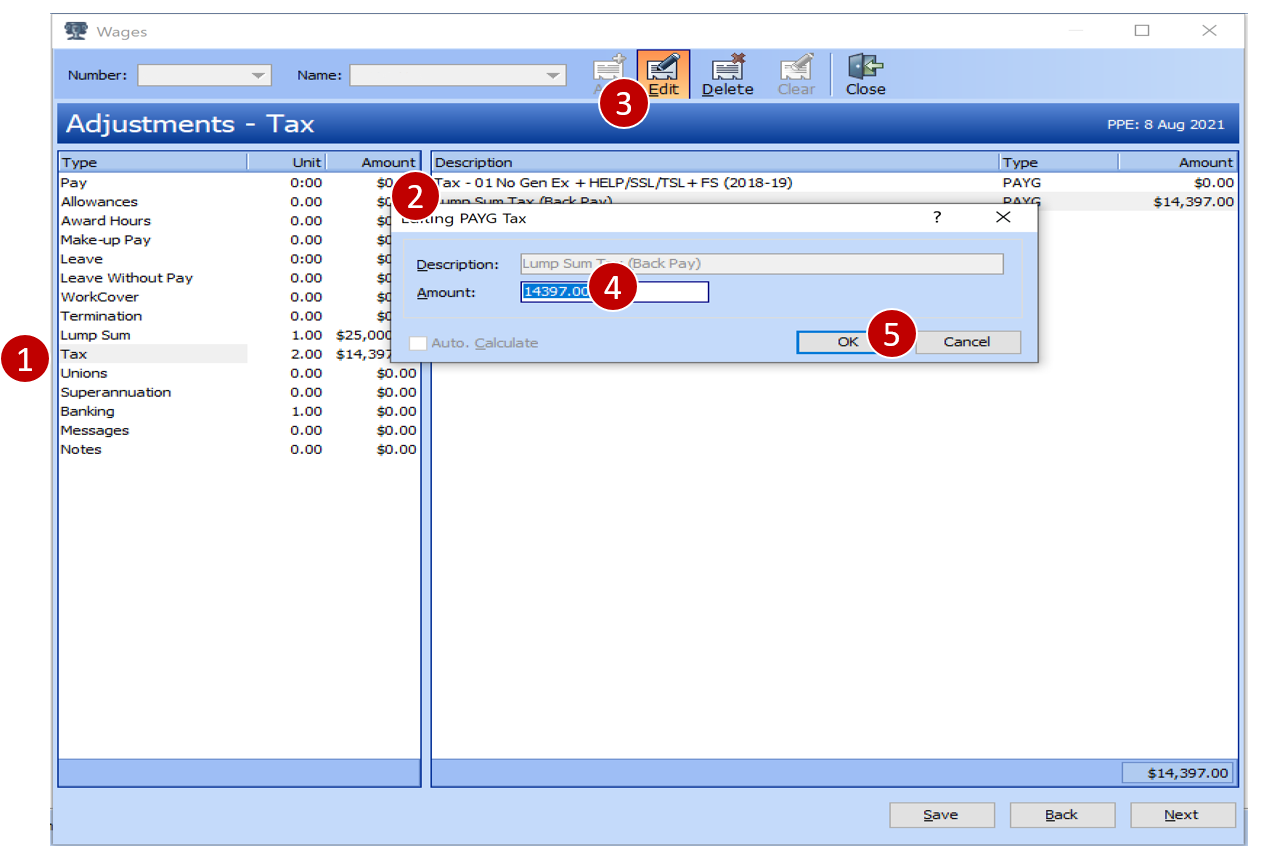 8. Enter in the manual amount (4)
9. Press ok (5)
Note: If you are manually adjusting superannuation, it is recommended to adjust this at the last PPE for the month.