This article explains how to link a Bank Feed bank account to an Agrimaster bank account. By completing this step, data will then flow into your Agrimaster file and be ready for reconciling.
Processing Status
Important: You can only commence the linking Bank Accounts step once the Processing Status shows as Successful in the Overview, File History section. Depending on your file age and size, this may take up to 15 minutes. See the image below:

Once a Bank Feed has been connected, a list of all the available bank accounts will show on the left and a dropdown box on the right.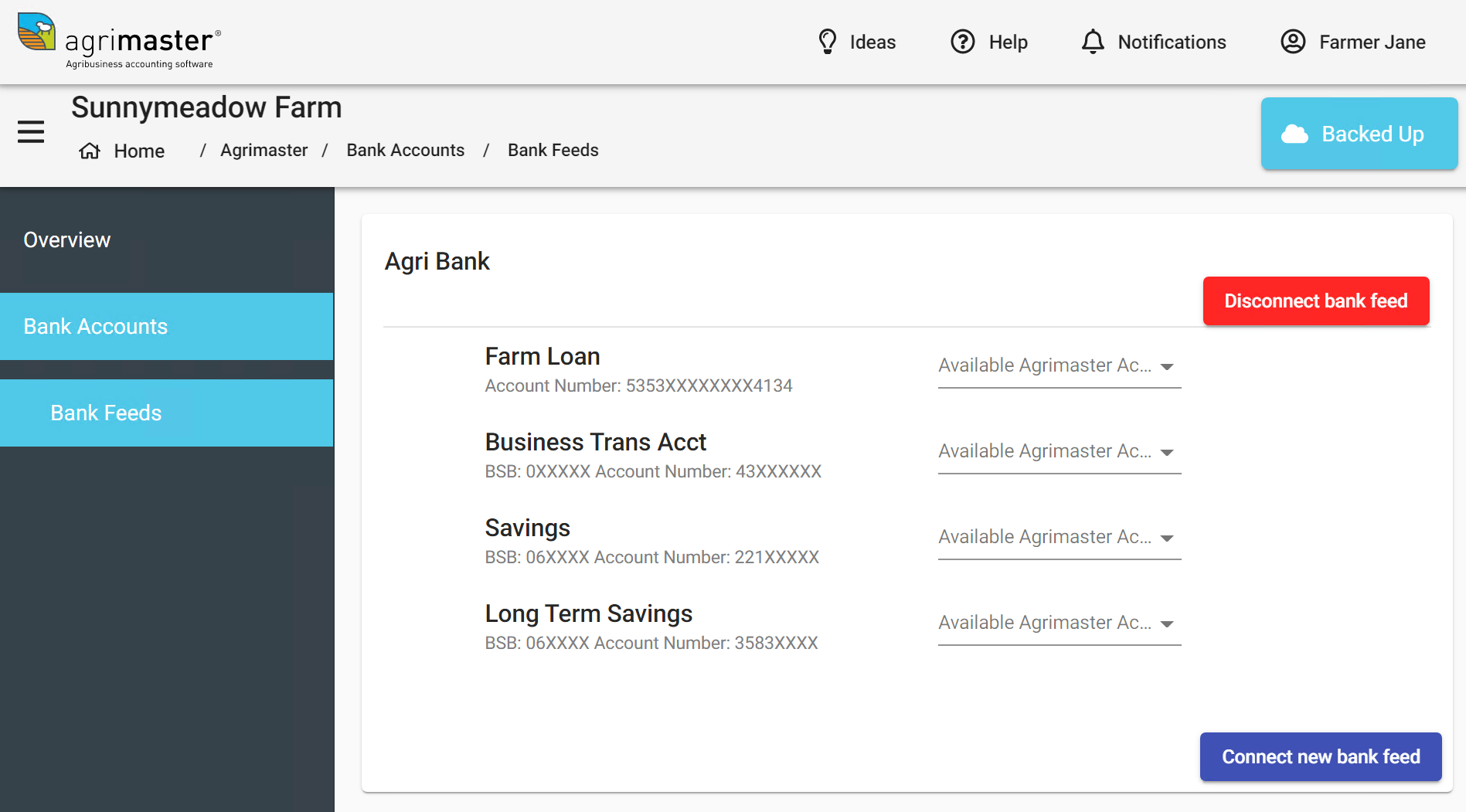 Linking Bank Accounts
Link accounts by selecting the drop-down arrow. All bank accounts setup in your Internet Banking and your file will be available to select. Ensure you select carefully the corresponding bank account to the bank feed.

Make sure to click the connect button to save your changes

Please Note
The BSB and account number must be the same for the Bank Feed and the bank account in the file to be linked. To update in Agrimaster please click here

.

Once you have successfully linked your bank account/s you will be able to proceed with importing your bank statements.
If you navigate back to Bank Accounts you will be able to see the Bank Feeds status column is now Connected.
Important: Once all bank accounts have been linked to the bank feeds, please refresh your browser. This is a once-off action unless a new account is added to Agrimaster and linked to bank feeds in the future.

You can now proceed with importing your banking statements in Agrimaster.
Next Step: