This article is for users receiving "EZeroDivide: Floating point division by zero" error message in Wagemaster.
This can occur when there is a zero value in the:
1. Awards > Relevant award > normal > normal times > normal day work hours and the payslip preference to show leave entitlement in days have been selected.
To resolve the issue enter the normal hours per day. (Generally 7:36)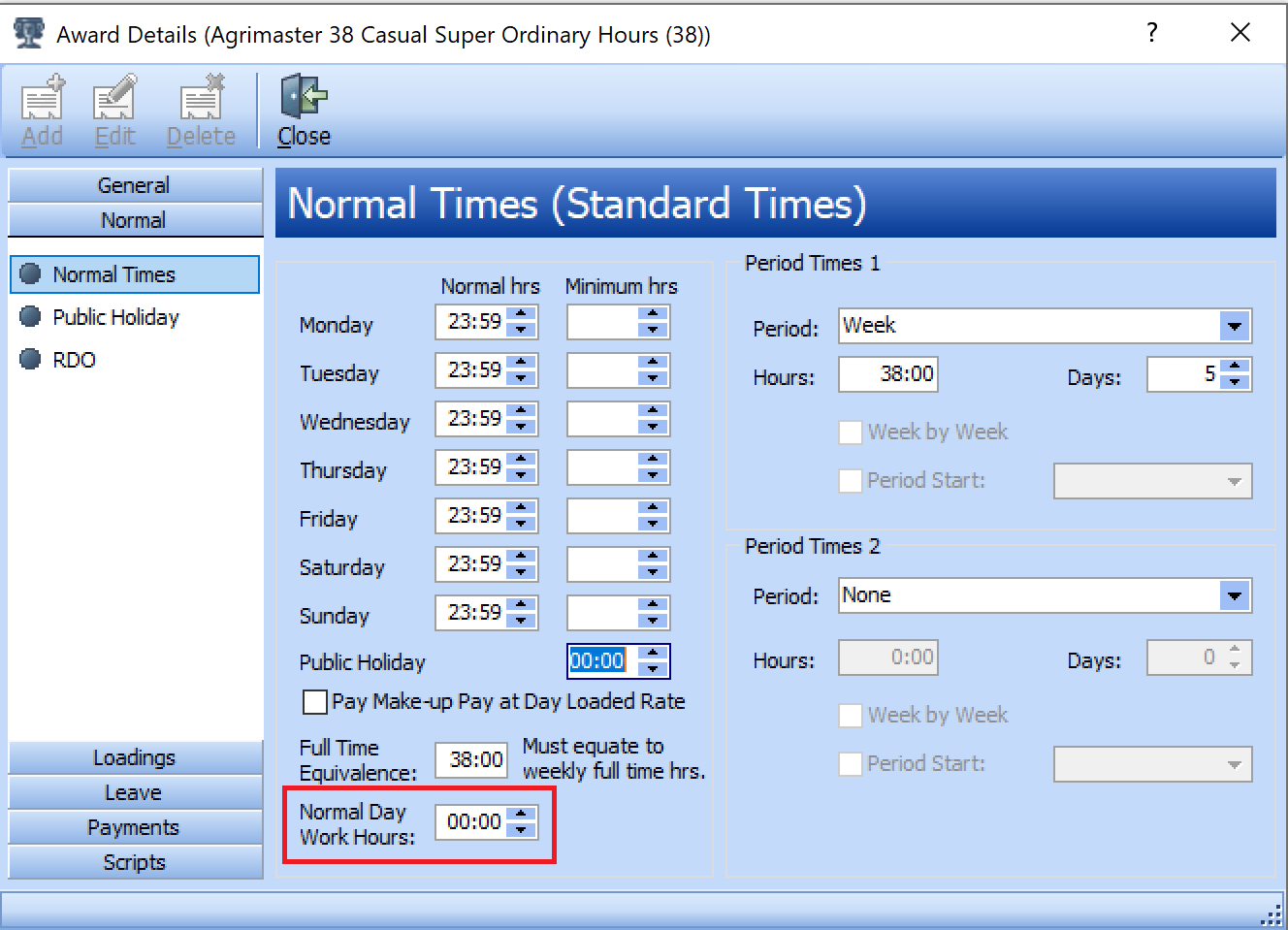 2. Ensure that under Employee > Edit Employee > Employment > Employment
Either the Use Award Settings check box is selected
or
Enter in the Normal Day Work Hours (Can only be edited if the Use Award Settings is not selected)