If you have forgotten your password for File Manager follow the instructions below. Please note, this is the same password you use for auto-updates.
Once you are at the login screen, click the Forgot your password? option.
 Enter your user number and the email address that you have registered with us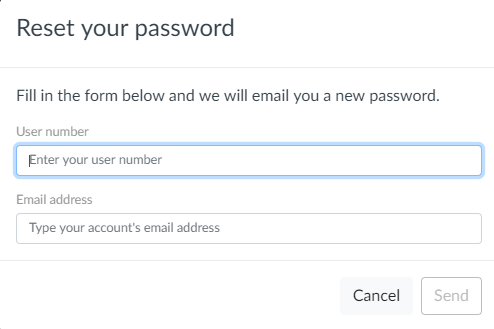 An email will be sent to the registered address.
Click here for instructions on how to Change Password