This article is for users who want to run a Super Audit Report or a Super Report by the department but do not have this option in their Wagemaster file.
This report needs to setup on your computer if you haven't done it already. Follow the steps below to download the report and place the file in the correct location.
Step 1. Find Out Where The Wagemaster Reports Folder Is Located
Open your Wagemaster File.
Navigate to Setup > Preferences from the main menu.
Next select Configuration > File Locations.
Under User Defined Reports, note down the location of the path to the reports folder, as this is where you will need to download the file too in the next step.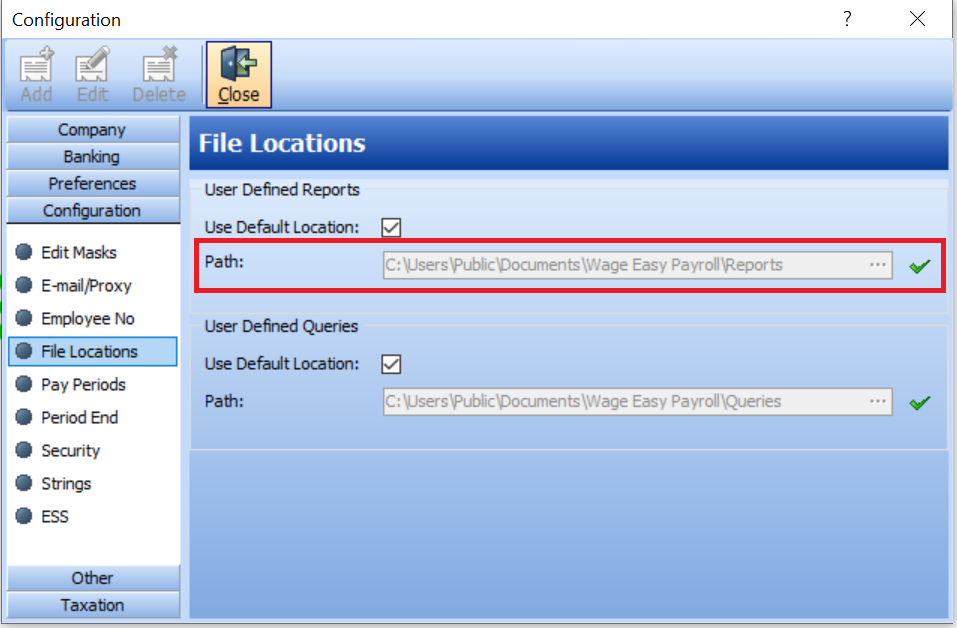 Step 2. Download The Report
Download the report required, by clicking on the report name below.

It may download directly depending on your browser download settings in the bottom left corner or top right corner, right-click and click on Show in folder to know the location: Or you may be taken to the page with the download option, click the Download button:
Or The Save As window appears if your browser settings are not set to auto download the attachments. Save the file onto your desktop in this option (if you choose to save it elsewhere, make sure you remember the exact location). Remember the location where it downloads.

Save the attachments downloaded to the Reports folder on your computer from the location identified above from Wagemaster.


Once the file is in the location, the report will appear under the Reports > User-Defined.
Continue To:
Run A Super By Department Report