If Agrimaster cannot match your ABN, you may receive an error message after inputting your payroll API stating, No matching business found or the details shown in the Matching Business section may show as incorrect.
This message can also show when your integration setup has already been completed. In this case, you do not need to do the Integration Setup again.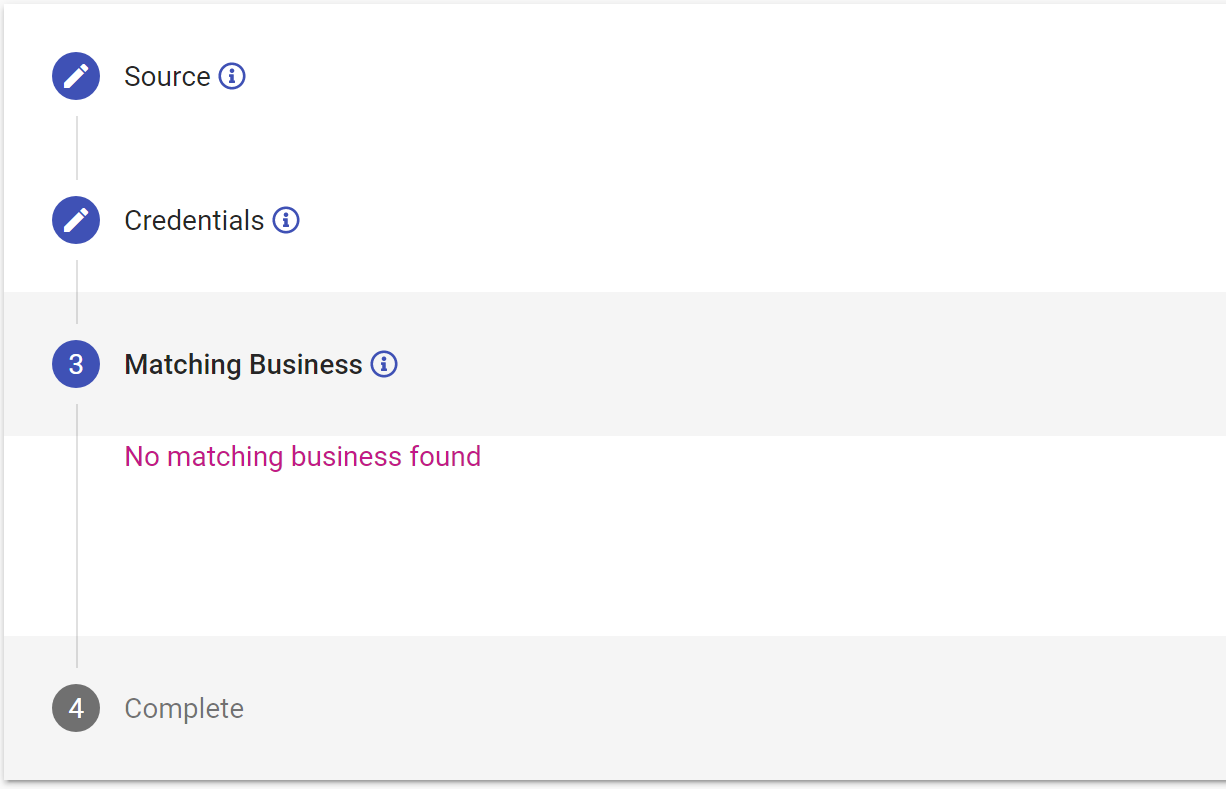 To address this:
Check the business details in KeyPay and make sure the ABN details are correct for the file you are trying to integrate with. You can find the instructions

here

.
Contact Customer Support to make sure your ABN is up to date in our system.