You will not be able to access your Agrimaster file whilst you are completing any of the KeyPay setup steps.
You will see a File in Use message as below.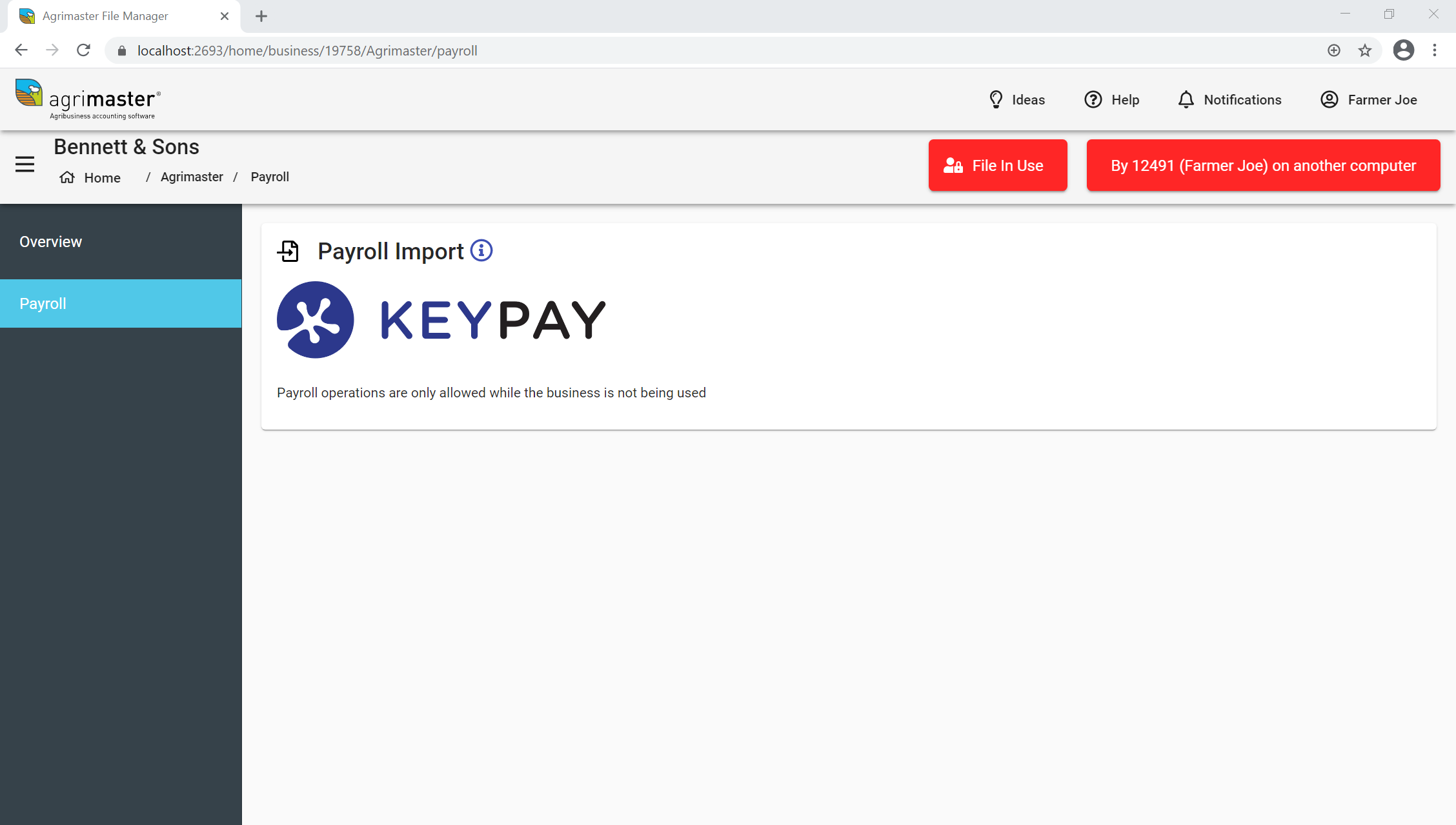 This is to ensure that the most recent version of your file is available in File Manager.
However, you can have the file Open As Read Only if you wish to check your Codes while doing the setup.