You may need to add an adjusting record when conducting a reconciliation of your employees' accrued leave records.
If you have any employees with variations between Wagemaster and your manual calculations then enter an adjustment (either positive or negative) and make a comment as to the date of the adjustment, why you have entered it and how you have calculated it. Press OK and check that the employee's entitlement is now correct.
Employee Details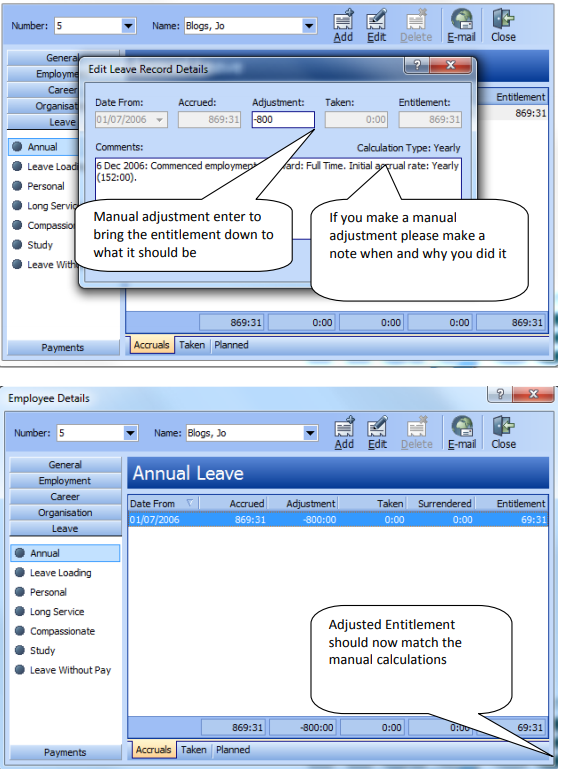 If you have a large number of employees you may find it easier to set this information upon spreadsheets with formulas automating the calculations for you. If necessary reconcile the all other Leave records.