You may need to add an adjusting record when conducting a reconciliation of your employees' accrued leave records. This is not to fix errors in processing leave.
Click Employees
Select the Employee Name
Click Leave
Select the leave type to be adjusted
Press Add
Enter the date from when you want the adjustment to apply
Enter the Adjustment amount as a positive or negative depending on the requirement
Leave clear notes you can include dates, references to payslips and why the adjustment was done
Employee Details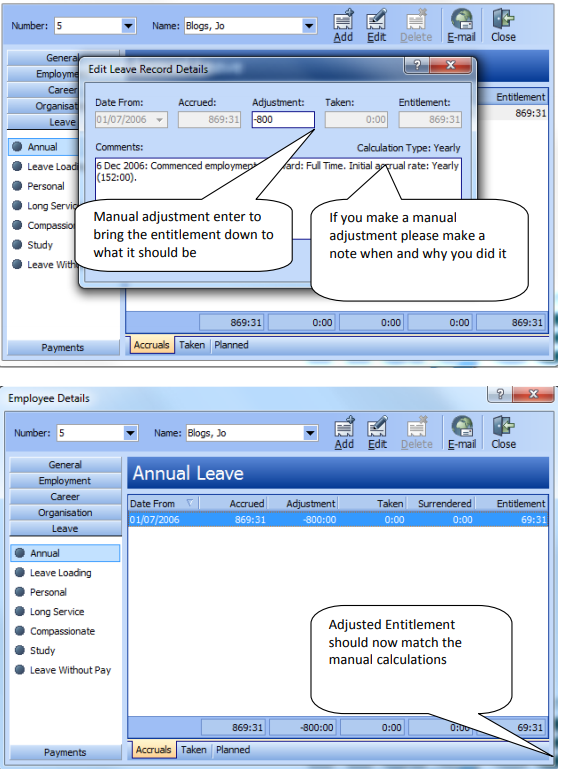 Note:
Going forward accruals will accrue on the newly created accrual line.
To check totals look at the bottom bar with totals, not individual accrual lines.
If you have a large number of employees you may find it easier to set this information upon spreadsheets with formulas automating the calculations for you. If necessary reconcile the all other Leave records.