There is a known issue affecting a handful of customers where they try to open File Manager and get one of the two screens below: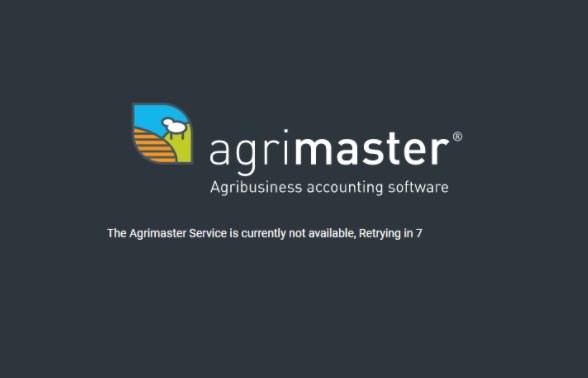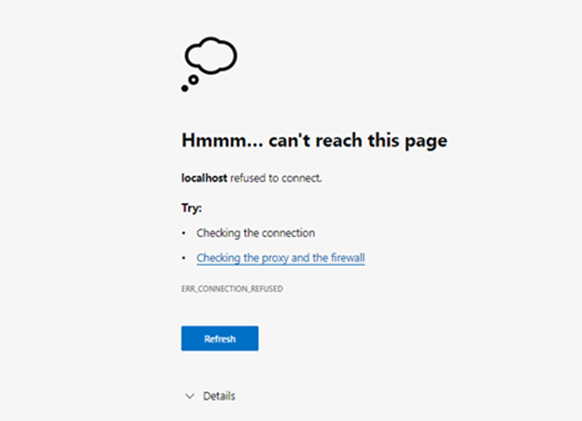 Our Development team has been investigating this as a priority and we have released a potential fix.

To ensure you have the fix applied, please update Agrimaster to the latest version by following the instructions at this link: Install Agrimaster
You can also check for updates in File Manager:

Another interim solution for this issue is outlined below:
Please note: your computer needs time to start all the services it needs to run when you first turn it on. Agrimaster will refresh and try to load in intervals until the Agrimaster Service starts running.

If this is taking particularly long or your computer was already running for a long period of time prior to opening Agrimaster, you will need to check that the Agrimaster Services is running.
PLEASE NOTE: Do not attempt the below steps if you are unfamiliar with Windows Services.


Click on the Start button and, in the search bar, type in Services, and open the app that appears:

Check that Agrimaster status is Running and that you have an Agrimaster.Monitor underneath. If it's not running, click 'Start'
​
If you do not have an Agrimaster.Monitor service, please follow the instructions at the beginning of this email to update Agrimaster to the latest version.
In order to aid our investigation, please log a support ticket, advising when you last used Agrimaster, when this issue occurred, and whether it has happened more than once.

We are terribly sorry for the inconvenience and will continue to investigate. We may need to remotely access your computer via TeamViewer and take the error logs.