When logging into File Manager, you may see a circle spinning and the files not displaying.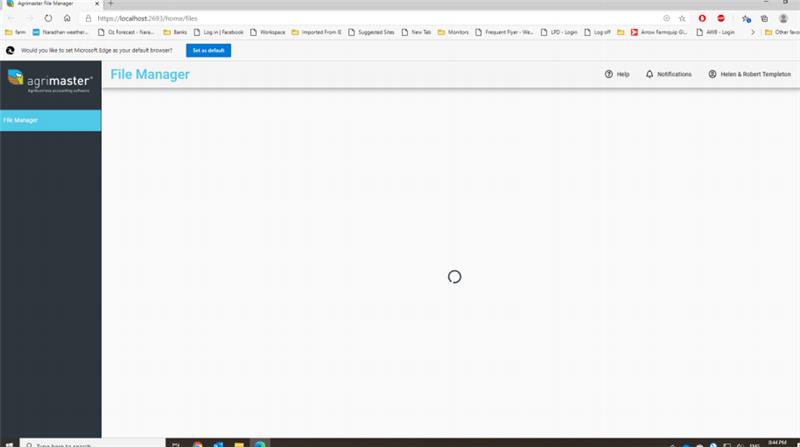 If it gets stuck here and doesn't load the list of files, make sure you are running File Manager in a compatible browser such as Microsoft Edge or Google Chrome.
If you continue to have issues log out of your user number and log back in.
If the problem continues please contact Customer Support.