Preparation:
Pay Period in Wagemaster needs to be set as the same range as your export dates in Deputy. This can be seen in the top menu on the right-hand side as shown below. It is the date that the pay period ends.

If the Pay Period isn't correct and to make an adjustment, go to 'Setup > Set Pay Period'.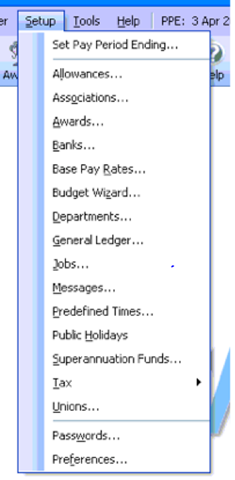 Import into Wagemaster:
Once the Pay Period is set in Wagemaster, go to Wages > Auto on the toolbar, which will start the Automatic Pay Slip Wizard. Follow the wizard until you've reached the Processing Options step and select Import Time Cards.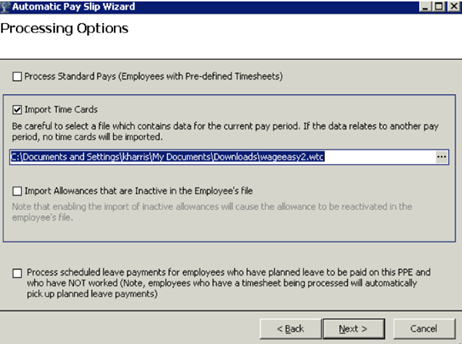 Click Next and Data Preparation screen will be displayed, showing that the import has been accepted.
Once the import is successfully completed, please follow the usual steps to process your payroll.
Common Import Errors into Wagemaster:
Incorrect Pay Period:
If pay sheets from a different Pay Period are processed, an error message will be shown.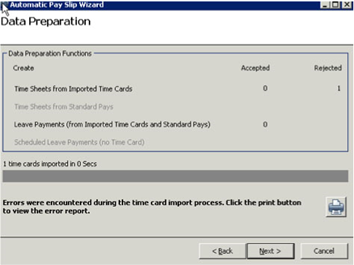 Click Next and a report will be displayed as shown below:

To correct this error, follow the steps outlined in the section 'Importing to Wagemaster' for setting the Pay Period.
Incorrect Department Number:
An error message will be displayed if Department Number in Wagemaster is not identical to the Export Code in Deputy.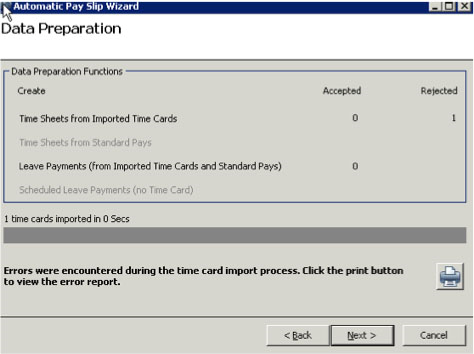 A message shown below will be displayed when click Next.

Navigate to the relevant department in Deputy and change the Export Code to the name/number given to the corresponding Department Number in Wagemaster.
Unable to Match Employee:
Below error message will be shown if the Wagemaster fail to match the employee in the export file from Deputy.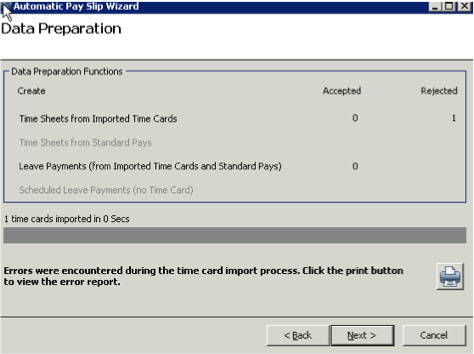 Click Next.

To correct this error, check the employee details in Deputy and ensure they are identical to the employee details in Wagemaster.