File > Maintenance > House Cleaning
The House Cleaning function is designed to remove pay slips and terminated employee records from the previous financial years. Before you commence this procedure, you will need to archive a backup of your current database.
Not everyone will need to perform a houseclean. You may only need to do one depending on the size and performance of your database.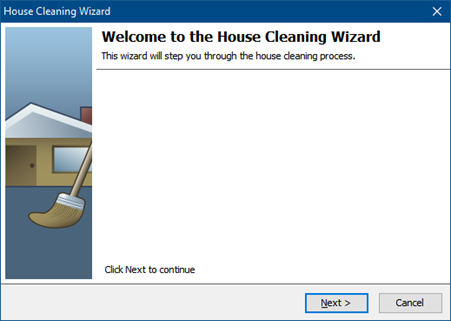 Employee records must be kept for 7 years after the date on which the entry was made so it is important to archive your backups to cater for this period of time.