The Company Details page shows the necessary fields that are required for STP Reporting and identify you as the employer (payer), therefore all information entered must be correct.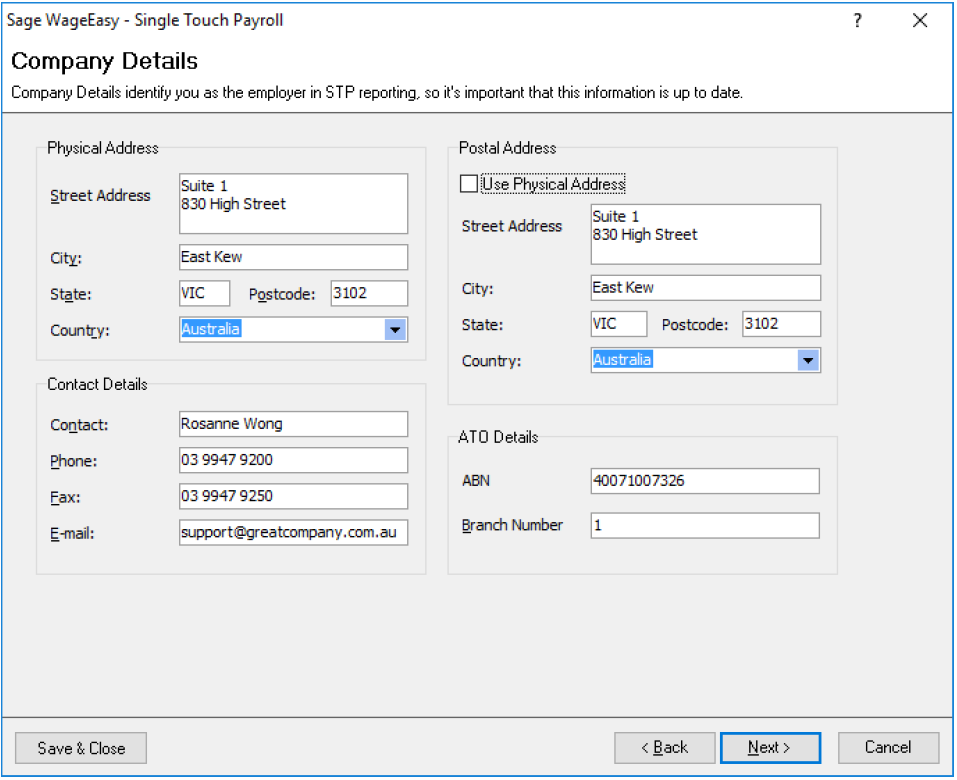 All the fields shown in the above snapshot are mandatory for completion and must be filled in.
Please Note:
State: must be entered in capital letters.

ACT, NSW, NT, QLD, SA, VIC, WA, TAS are the only acceptable codes for addresses.
OTH must be used for all overseas addresses.

Postcode:

when the state is OTH the postcode must be 9999.

Contact Name:

ATO recognised this as the default authorised person who has completed the STP Reporting Declaration before data is sent to the ATO.

Telephone:

contact number for Contact Person/Payroll Company.

Branch Number:

Issues by the ATO to Payers that wish to sub-divide their activities for PAYG Withholding. If the company does not have a Branch Number, this field is set to 1 by default.