Use Agrimaster to list the property, equipment and investment assets that belong to you and your business. Know how much you own and pay on your loans, leases and liabilities. Know the value of your business, including your assets and liabilities, by using Agrimaster's Statement of Position.
1.

Go to Budget
2.

Click on Full Budget
3.

Click on Worksheets
4.

Click on Assets and Liabilities
5.

Click on Setup
6. The Setup Worksheets window opens
In Enter New Group Name or Select from list, type a name for your Assets & Liabilities
Recommended, include the financial year in that title

7. Click New Group
8. In Worksheets on File, click on a type of Asset & Liability worksheet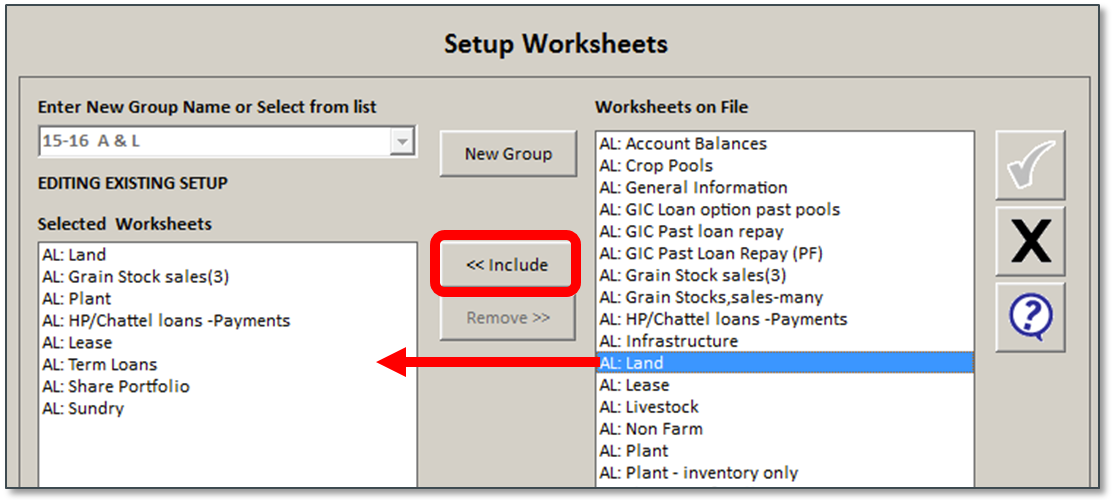 9. Click on Include
10. Continue to add up to 10 AL worksheets in any order that is meaningful to you such as:
Farming Property

Non-farm assets and liabilities (like shares)

Previous year's Crop Pool equity & income,

if the Grain Income Calculator (GIC) is not used

Loans, Hire Purchases and Lease Balances and Payments

Carry-on stock of produce
Agrimaster offers up to 19 Asset & Liability worksheets. If you need more than 10 worksheets, you can create an additional worksheet with a different name.
11. Click on a worksheet and the Move Up or Move Down button to change the order of the worksheets to suit your needs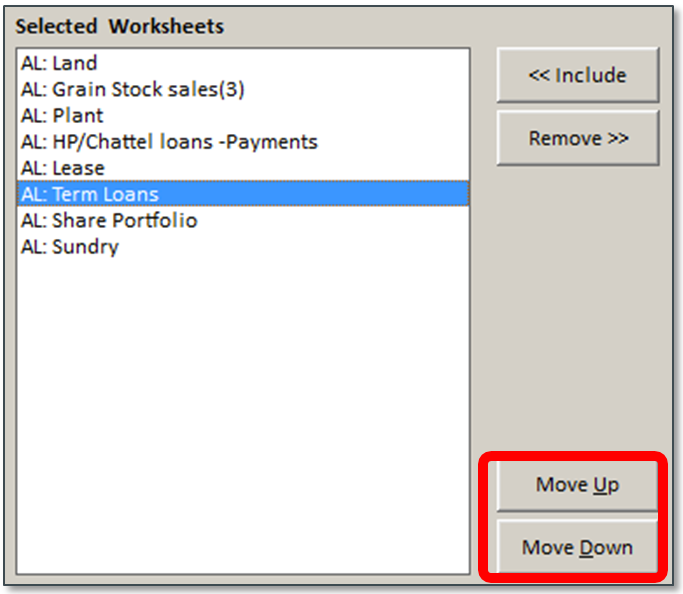 12.

Click on the green tick to save.
13. Click on

to close
14.

Click on Open

15. Click on the Worksheet Group created in the previous steps and start entering data