The Agrimaster Sheep worksheets feed data into your financial budgets as well as detailing your month by month plan. The two primary reports from your sheep worksheets are the Stock Report and the Input Report. See Run Reports for the steps to generate reports.
For example, the estimated costs and forecasted income will be mapped to a Bank Account and CashBook code to help you with your long-term financial planning.
1.

Click the Home Page button
2.

Click on Budget

3.

Click on Full Budget
4.

Click on Worksheets

5. Look at the top of the worksheet for the Reports button

The buttons in the window change slightly depending on the functions needed to work on the active worksheet
Sheep Stock Report
The stock report uses the estimated values you enter into your worksheets to forecast how many sheep you will have at the end of the selected period and the income earned from your sheep enterprise. The report contains several pages of data you can use to optimise your income to fit your business goals.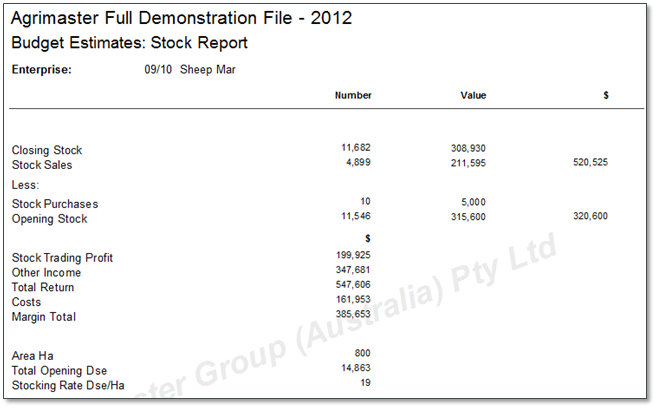 The Input Schedule report estimates the number of purchases and costs needed to run your sheep enterprise for this period. The full report includes additional pages of data that you can use to adjust your plan to fit your business goals.