Agrimaster is set up to compare the Budget and actual Cashbook data using an import function. Use the steps here to prepare both the Cashbook and Budget to share data. Take these steps before starting the first Worksheet Groups. 
Check the GST setup
Add Suspense Codes (temporary accounts to hold imported data before assigned to an Income or Expense type)
1.   

  Click the Home Page button
2.   

Click on Setup & Tools
3.   

  Click on Cashbook Setup
4.   

 Click on Tax
5.   

 Click on Setup GST
6.    Go to the bottom left and make sure both are checked
·        Activate GST in Budgets
·        Activate GST in Cashbook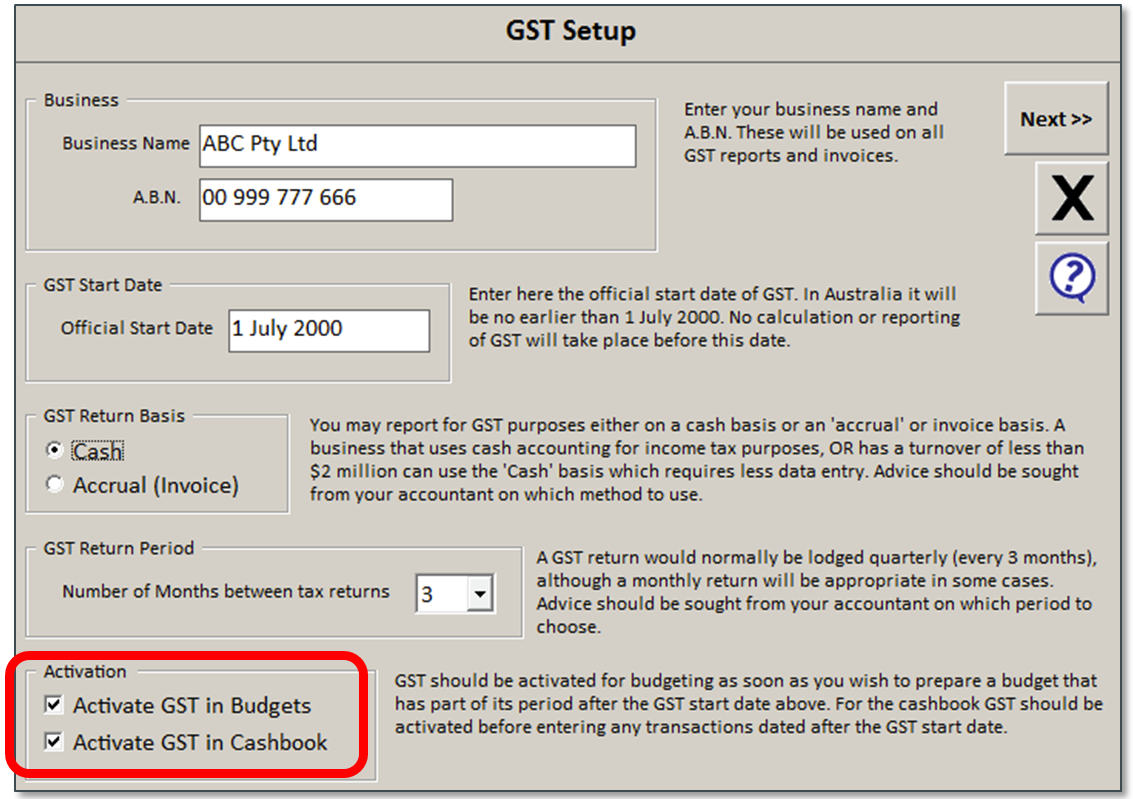 7.   

 Click on Next 4 more times (no other settings need to be changed)
8.   

 Click on Finished