From the Home page
Click on Setup & Tools
Click on Cashbook Setup
Click on Tax
Click on Setup Tax Deducted


Your wages tax set‐ups should be similar to those shown bellow.

Agrimaster uses Allocations to calculate your wages tax for the BAS so it is important that you have these set‐up.

Enter the Start Month; it will default to the start date of your file

Choose the Tax Deducted Return Period by clicking on the drop down list. You will need to ask your Accountant what your period will be. (i.e.: How often will you send wages tax to the ATO)
Select the Tax Deducted Allocation and Payment Codes shown below, using the drop down lists. If you choose to select a Wage code here, it will be used as a default in the Cashbook.
If you do not have these in you Allocations list you should click on Add/Edit Allocation list and add them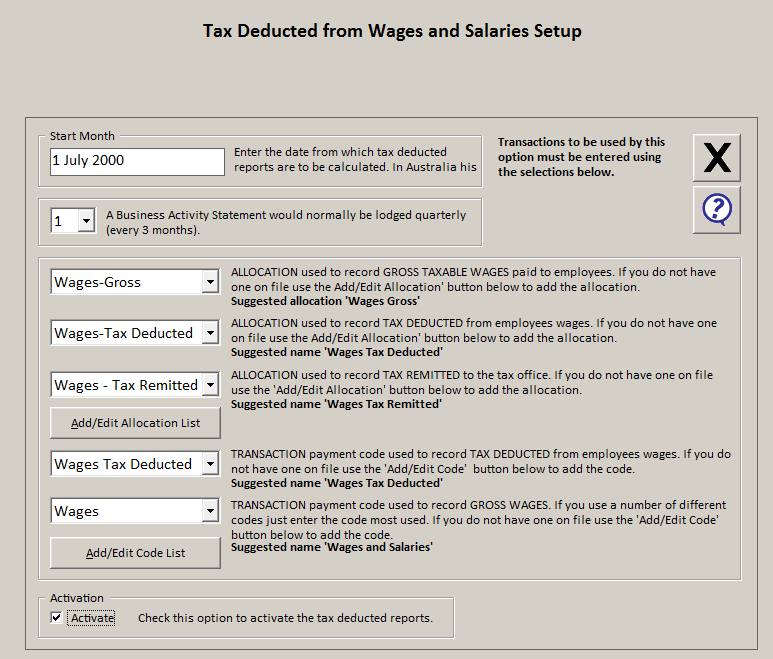 9. Click on the check box and ensure it is ticked to Activate the wages tax calculator.
10. Click Close to save.